Over 30 years of experience keeping Denver safe.
COLORADO PROUD
ALM Abatements Inc. is a family-owned and operated Colorado business with over 30 years of combined experience in the industry.
QUALITY AND SAFETY
Our technicians have current training in CDPHE Regulation 8 Part B, EPA, and OSHA, and are highly skilled in both residential and commercial projects.
THE BEST PEOPLE
Our friendly, knowledgeable staff is passionate about giving our customers peace of mind during trying, and difficult circumstanced.
We work directly with insurance companies!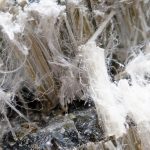 ASBESTOS REMOVAL
A serious health threat arises when asbestos fibers are released into the air. Asbestos cannot be detected by the human senses, which is why it is so important to make sure your home or business has been tested and cleared of the substance.
MOLD REMOVAL
If left untreated, mold can cause structural damage to a building and health issues for you and your family. It's important to hire experienced and trained professionals for mold remediation to insure the job is done safely and correctly.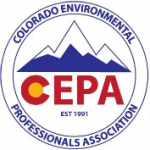 I can't express how happy I am with the work performed by ALM Abatements, and particularly James Woodard who gave us some fantastic advice regarding the retesting of some samples that ended up saving us over 20K in clean up costs. He was honest, and really instrumental in leading us down the correct path to getting the asbestos cleaned up in the most cost effective manner. Thank you so much ALM Abatements!
Had a very good experience with ALM. There staff is easy to work with.
I would highly recommend ALM Abatement to anyone who asks! Scott and his team did an amazing job, we're extremely kind and professional and took great care of our home during our asbestos removal. They were competitively priced as well, which made our choice with them an easy one! I hope I never need an abatement again, but it if I do, I know who I am calling! Thanks ALM!
I would recommend using ALM Abatements. They do a great job, are courteous and responsive. I had to have vinyl flooring removed from the kitchen area, you can imagine the disruption! They did everything they could to minimize the inconvenience of not having a kitchen – they even moved my fridge to a spot where I'd be able to access it.
This company is FANTASTIC. I heard from them not even 10 minutes after my insurance adjuster left my home after his inspection to schedule to come do an estimate. They came right away to do their estimate and got everything right over to my adjuster for approval. From start to finish they were very professional with their work and did an outstanding job of keeping me in the loop as to the abatement process. I would HIGHLY recommend this company to anyone. I hope I don't need them in the future, but if I do, I will not even hesitate to call them.
ALM was timely, professional, and did a great job helping us remedy a terrible situation with asbestos. Scott has been very responsive, and helped make a tough situation easy to navigate. Thanks, ALM.
ALM had great customer service and answered all of my questions along the way. They were the only company that came to our house for an estimate to remove our asbestos popcorn ceilings, every other company gave us a generic quote over the phone or via email. They also got us scheduled as soon as the permit allowed and worked with our air clearance companies schedule so that all the work was completed before they arrived!
I was so impressed with this company. They were helpful, professional and kind, and went well beyond the call of duty when a second disaster occurred when they were on site. I would highly recommend them.
ALM was such a relief to work with! They made the entire process very easy and came out on a weekend to complete the project so we could get started installing the next Monday. I would recommend them to any one needing asbestos removal!
I was referred to ALM after my pipes burst in my basement, and it was discovered that there was asbestos. Scott and Aaron came in, made their assessment and read the reports, and helped alleviate my concerns regarding the contamination level and scope of work to be done. Once the details were worked out, in came the two man crew who worked diligently for two days removing the ceiling. Once they completed their work, the state inspector passed everything the first time! I would highly recommend this company because they didn't fear monger the situation, nor did they see an opportunity to charge outrageous prices for the work that had to be done. Everyone involved was respectful of me, my property and my dogs! Thanks ALM for all your help!
ALM Abatement helped me through a terrifying situation with remarkable skill, professionalism, and communication. I had a 70 foot-tall, 100 year-old Cottonwood crash into my house and nearly split my home in half. Most of my ceilings and insulation needed to be torn out as my home was built in the 60's and has asbestos. Scott and James came over within 24 hours of scheduling to assess the damages and scope of work, and provided an estimate to my insurance company the following day. Both the estimate and time-frame to complete the project were so reasonable that my insurance adjuster approved the bid immediately!
Due to the damage, many of my clothes and rugs needed to be destroyed and James complied over 300 photographs to provide a detailed inventory to maximize my replacement costs from my insurance company. This process took hours as he was sure to not only photograph each item, but also the brand labels on my clothes so my adjuster could properly calculate the replacement costs.
My experience with ALM Abatement was absolutely outstanding!! Their prompt scheduling, consistent communication, and sharp attention to detail was remarkable. They completed the project a day sooner than expected, scheduled the clearance test/inspection for the same day they finished, and when I came home, my house and kitchen were cleaner than they were before!
I am beyond impressed and extremely grateful for the superb professionalism and service I received from ALM, Scott, James, and Christine!! THANK YOU!!
Debbie Gordon, ACCU, Inc.
ALM Abatement Company is a company that has performed asbestos several times at our two high rise 16 story towers.   They have responded to planned abatement and also emergency abatement.  They are a company that performs professionally and efficiently and abides by all State requirements.  Their expertise with asbestos is very helpful when explaining to clients the process of removing. 
The owner of the company is involved with every project to insure the removal process is done correctly and efficiently by their trained staff.  I highly recommend ALM Abatement.  They have definitely made my asbestos removal an easy task.
Recently ALM Abatements did an asbestos removal from the ceiling in my bedroom. The work was covered under my homeowner's insurance. The people at ALM were very easy to work with. I got an estimate right away, they talked directly with my claims agent and everything was rapidly approved and work under way. 
They are exceptionally nice people, I completely trusted them in my home.
Good quality work completed on time.
I will use them again when I redo my bathroom in a few years.
Christine, All Care Restoration
I approached Scott from ALM Abatement Services to help me with a customer that had asbestos that I needed abated. Scott was very friendly, knowledgable and easy to work with. When entering the home, they took care to be considerate of their surroundings, cleaned-up after themselves and were always professional. I would highly recommend ALM for anyone with abatement needs.
I approached ALM Abatements because I had originally met Scott on a job about 10 years ago. That job was a complete mess the water main in the street broke and flooded a recently renovated apartment complex. He was working for a different company at the time and I could tell he really cared about the job he was doing. He went above and beyond to get every thing done and way ahead of schedule. I knew then he would be a great contact for the years to come. He has proven that over and over again. I am a Real Estate Agent and referred many clients over the years. Each time he helps one of my clients they always call me to tell me how pleased they were with his work ethics, his employees and so very happy they used him. One client was referred for a fire in a condo he did a complete clean up and restoration. ALM completed before the damaged units in the complex and there were no issues or concerns. Another client had asbestos and lead testing after a water leak from a unit above. Again ALM to the rescue with timeliness, professionalism, cleanliness on time and at budget! I would highly recommend ALM and will continue to use them as a preferred company.