Over 30 years of experience keeping Denver safe.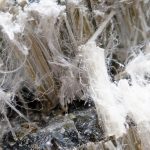 ASBESTOS REMOVAL
A health threat arises when asbestos fibers are released into the air. Asbestos cannot be detected by the human senses, which is why it is so important to make sure your home or business has been tested for the substance.
MOLD REMOVAL
if left untreated mold can cause structural damage to a building and health issues for your and your family. If done improperly, mold remediation activities can cause the spread of spores and expand the affected area. This is why it is important to hire experienced and trained professionals.